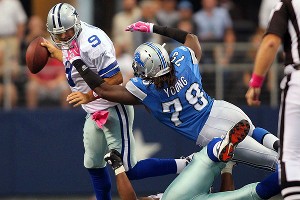 It's a tough day to be a Cowboy fan today !http://www.blogger.com/img/blank.gif
Up 27-3 with 9 minutes to go in the 3rd and you get beat 34-30 ?? Huh , I think they should just let Romo play the 1st half then keep him in the locker room the whole 2nd half of every game ..He is the BIGGEST choke artist I have ever seen in all my years of being a Cowboy fan .
Here we go .....
5 People
Who Screwed Things Up for Everybody
Whatever happened to ...
The creepy banjo kid from Deliverance
?
Michele Bachmann claims that 15 is more than 21
. Y'know, I've figured out why Bachmann opposes gay marriage. It would depreciate her franchise. Before now, if gay guys wanted a fabulous wedding, they had to marry Bachmann or Liza Minnelli.
Foo-Gohttp://www.blogger.com/img/blank.gifs.com
- Because if someone doesn't make superhero and sports logos made out of food, who will?
The "How To Be A Man" Coloring Book
. It's Monday. You ain't got nothing to do...
Is Your
Vagina Hanging Out The Bottom Of Your Dress
...Or are you just happy to see me?
Movie-Themed Food Trucks: Action Movie Edition
Ever notice how some of the best food you've ever eaten has been bought from a traveling food truck? Now just imagine if that truck were an action movie food truck! Goddamn, I get all giddy just thinking about it.
Francesca (NSFW)
- SURF NAKED!
10 Happy Couples With Dark Secrets
- Everyone has their skeletons in the closet.
Game: The Lance
Noble lords of the realm, you are hereby invited to participate in the King's Joust tournament by knocking other noble lords on their noble asses.

ESPN's "30 For 30": Ranking Every Film From The Series
, With video evidence, of course.
Inga (NSFW)
- I bet I'm not the only one who automatically thinks every girl named Inga is probably form Sweden.
Monday Music Break ...