Ok , This was HILARIOUS !!!
Only Person on the Planet Who Had A Worst Day Than Pats Fans? Greg Jones Mother Watching Him Propose To Some Honkey Bitch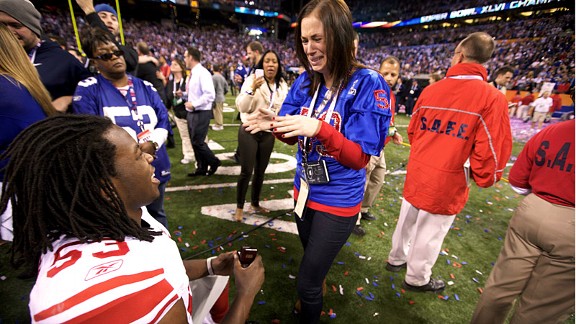 Oh man. This brought a smile to my face. Seriously how mad is Greg Jones mother at this proposal? So pissed. Love it. At least somebody else besides The Pats got their night ruined. Honkey bitches ruin everything.
Here we go ....
Three words:
G-String Wedding Dress
Here are all of the
Super Bowl commercials
, if you care to peruse them.
The Future of Machines?
Shit-Powered Robots
The
Greatest Books of All Time
, as Voted by 125 Famous Authors

The Avengers - extended Super Bowl trailer
Loki: "I have an army"
Tony Stark: "We have a Hulk"
Arrest Warrant Issued for Bow Wow
. Gosh, I wonder which profession Mr. Wow is in. Oh, wait, maybe he's a professor of quantum mechanics
JFK's teen mistress in
explosive new tell-all
6 Things No One Tells You About
Living on a Farm
This
Creepy Horse Mask
Is Fucking Awesome . If you don't believe me make sure to peruse the customer images
Makes Magic In A Bikini
Black History Month Rumors, Myths & Conspiracies
The
Single Sexiest Female Athlete From Each Sport
....That is all.